site hosting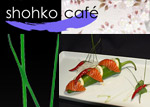 studio x is fortunate to host nearly 400 popular websites. We believe there is an advantage to placing your site in the company of other excellent websites. So we have created the
Santa Fe Net
to further promote and feature all of the sites hosted here. All clients of studio x are automatically added to the Santa Fe Net Directory as part of our hosting services - that's a $360 dollar annual value!
Surf Our Web and explore the contents and quality of the sites that "reside" at studio x, inc. You do not have to have your site created by studio x to host with us. We host many sites for other website designers.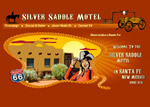 Get started now by reserving your own domain name. Simply fill out our
Domain Name Registration
Form and studio x will handle the registration process for you.
Already have a domain name or looking to move to a local hosting provider? Contact studio x for web hosting today!
As a studio x client, whenever you need assistance, simply email your request to
webmaster@studiox.com
and the first available webmaster will respond.